Doors open at 8 PM
DKK 50 cash on door
DJ Son of a Preacherman
Cash-only bar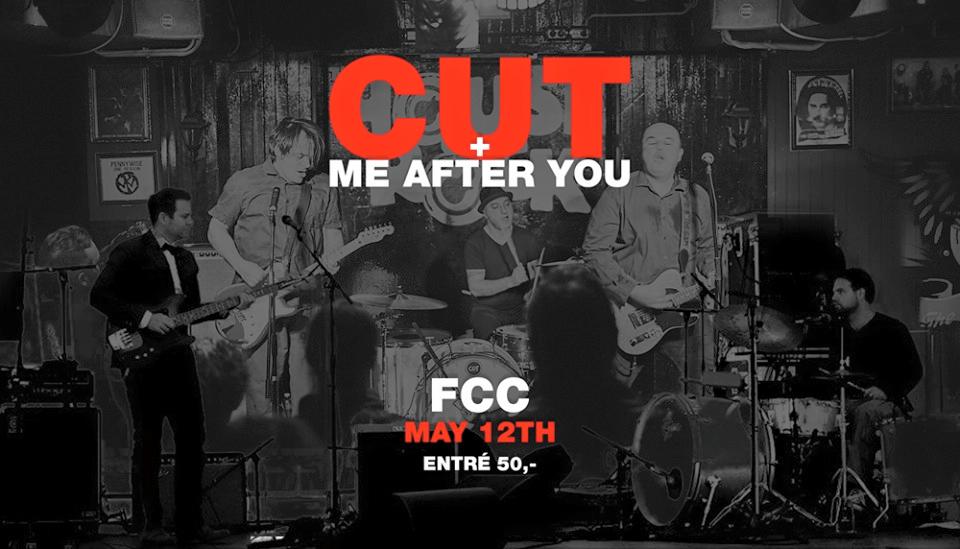 Me after You (AUS/IT/DK)
One of our absolute favourites, this immaculately dressed, shoegazy duo has been impressing folks on the CPH scene in a select number of concerts, never ever failing to disappoint.
Me after you are: the amazing Federico Festino beating out his signature tracks on drums and keys and the good Professor Len Seabrooke beguiling and enthralling with his bass, lyrics and stories of life last decade, last week and yesterday.
Performing hits from their first album, 'Foughts' produced by Andy Miller and out now with Custom Made Music, as well as some new almost unheard tracks.
CUT (IT)
Bolognas' hard touring, hard rocking and hard not to love CUT are returning to Copenhagen to finally grace Frederiskberg Country Club's  special, personal and intimate basement scene. We have been lucky enough to have known this talented trio for a couple of years now and cant wait for our loyal regulars to experience their brilliance.
Described ass John Lee Hooker in a straight jacket and in the middle of a European tour we bring you CUT.
CUT are rock and roll/blues punk/noise trio. Formed in 1996, CUT have released six studio albums and have tour all over Europe constantly, thus earning a solid reputation as one of the wildest and most intense live bands on the scene.
CUT have been sharing the stage with the likes of: Iggy & The Stooges, Violent Femmes, Heavy Trash, The Jim Jones Revue, The Make Up, Unwound, Royal Trux, International Noise Conspiracy, Eels, Delta '72, Man Or Astroman, The Hives, Guitar Wolf, Mudhoney and many other Italian and international acts.
Their first album Operation Manitoba (released in 1998) was described as "best Italian rock debut of the year" by Rumore, Italy's main rock monthly.
The band have 16 UK tours under their belt as well as  repeated tours of Germany, France, Belgium, Luxembourg, Denmark, Poland, Czech Republic, Lithuania, Latvia, Slovenia, Croatia, Switzerland, Austria and shows in the New York (USA) area.
Their 2010 Annihilation Road album has been recorded and mixed by Matt Verta-Ray of Speedball Baby/Heavy Trash fame in his New York studio, NY HED. The album has been mastered by Ivan Julian, from legendary punk/new wave outfit Richard Hell and The Voidoids
In October 2011, the band released a live album, recorded during CUT's UK tour of the same year. The record – The Battle of Britain – portraits the band in their favourite milieu: a fiery, intense and wild live show.
CUT have also released a 7" split with Rocket Recording artists Julie's Haircut, featuring a mash-up of Hot Chocolate's "Emma" and Suicide's "Dream Baby Dream": weird but true.
In 2017 CUT released their sixth studio album, Second Skin, featuring contributions from Mike Watt (Minutemen, Firehose, Iggy & The Stooges) and Stefano Pilia (Rokia Traoré's band, In Zaire and Mike Watt's Il Sogno Del Marinaio) and many others. Since the album's release in February 2017, the band has been touring non-stop all over Italy, Europe and the UK.
CUT are:
Ferruccio Quercetti – vocals, guitar
Carlo Masu – vocals. guitar
Tony Booza – drums, percussion
Selected Reviews:
---
We thank Frederiksberg Kommunes musikudvalg and Statens Kunstfond for their continuous support
#statenskunstfond
#kunstgørenforskel
#frederiksbergcountryclub
#visitfrederiksberg