Entré 50 kr. i døren fra kl. 20.00
DJ Son of a Preacherman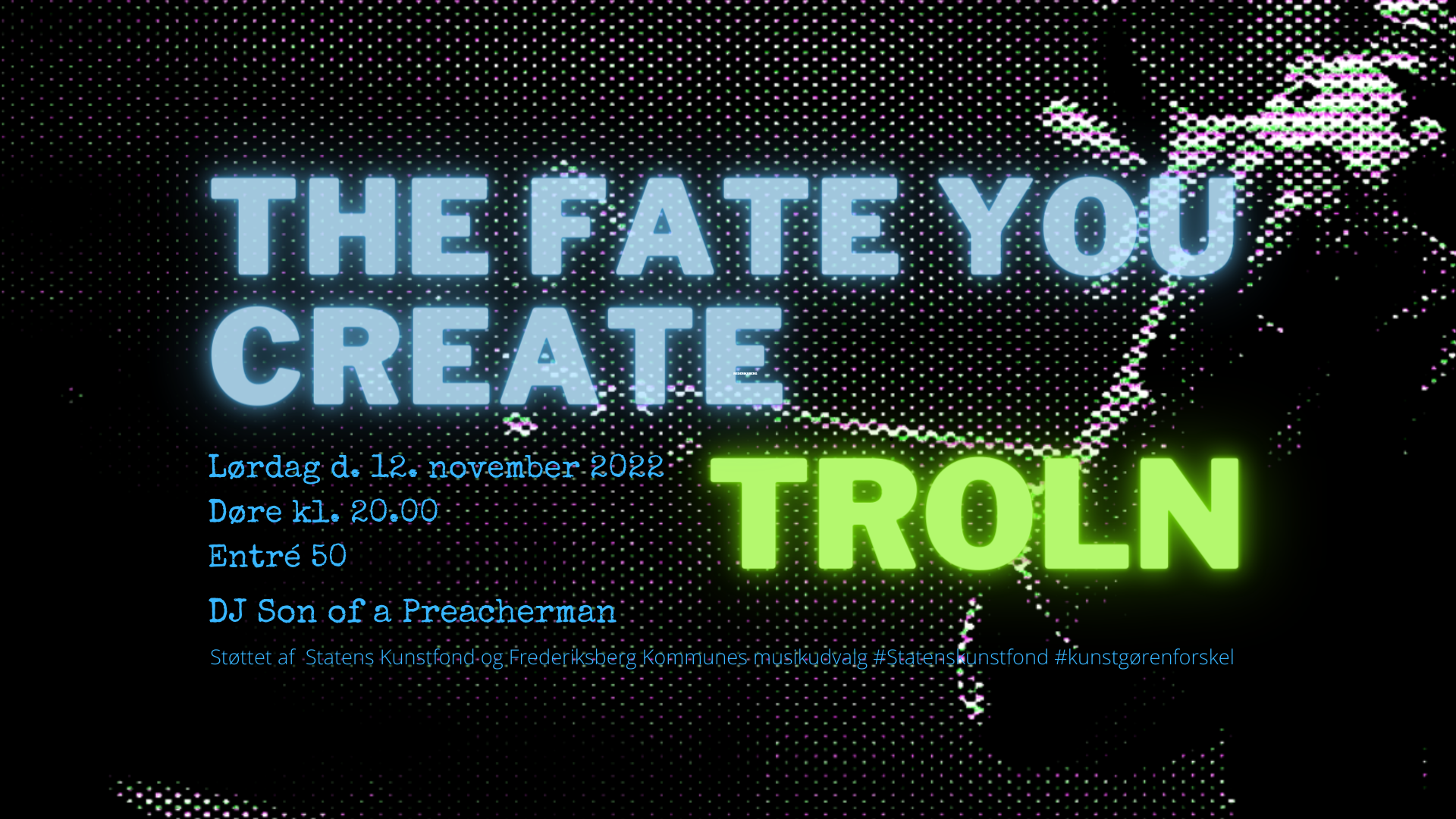 The Fate You Create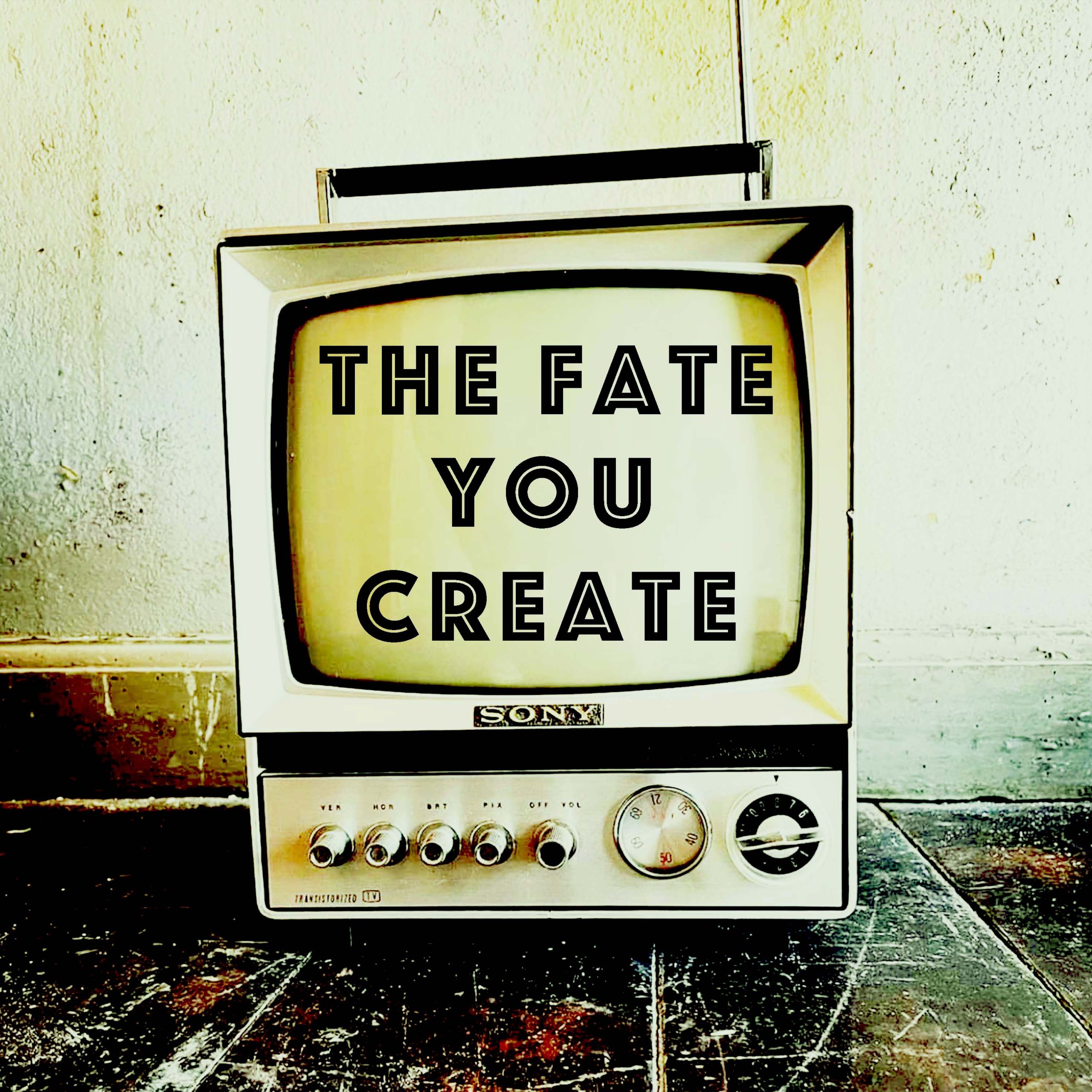 The Fate You Create er skabt af Warren French (Spinkelman) og Einar Helgi Thorsteinsson (The Rosa riot, Under Radar). Musikken er en fusion af alternativ rock, postpunk og indie. De skaber fucked up twisted popsange smedet af livets melankoli.
Bandet har udgivet 5 singler og har et album på vej.
https://youtu.be/g4SrKRGXZgY
https://youtu.be/12vFVZcuW0o
Livebandet består af:
Warren French: Vokal
Einar Helgi Thorsteinsson: Guitar
Rasmus Holmboe: Guitar
Barry Wesil: Bas
Peter Rossel Lademann: Trommer

TROLN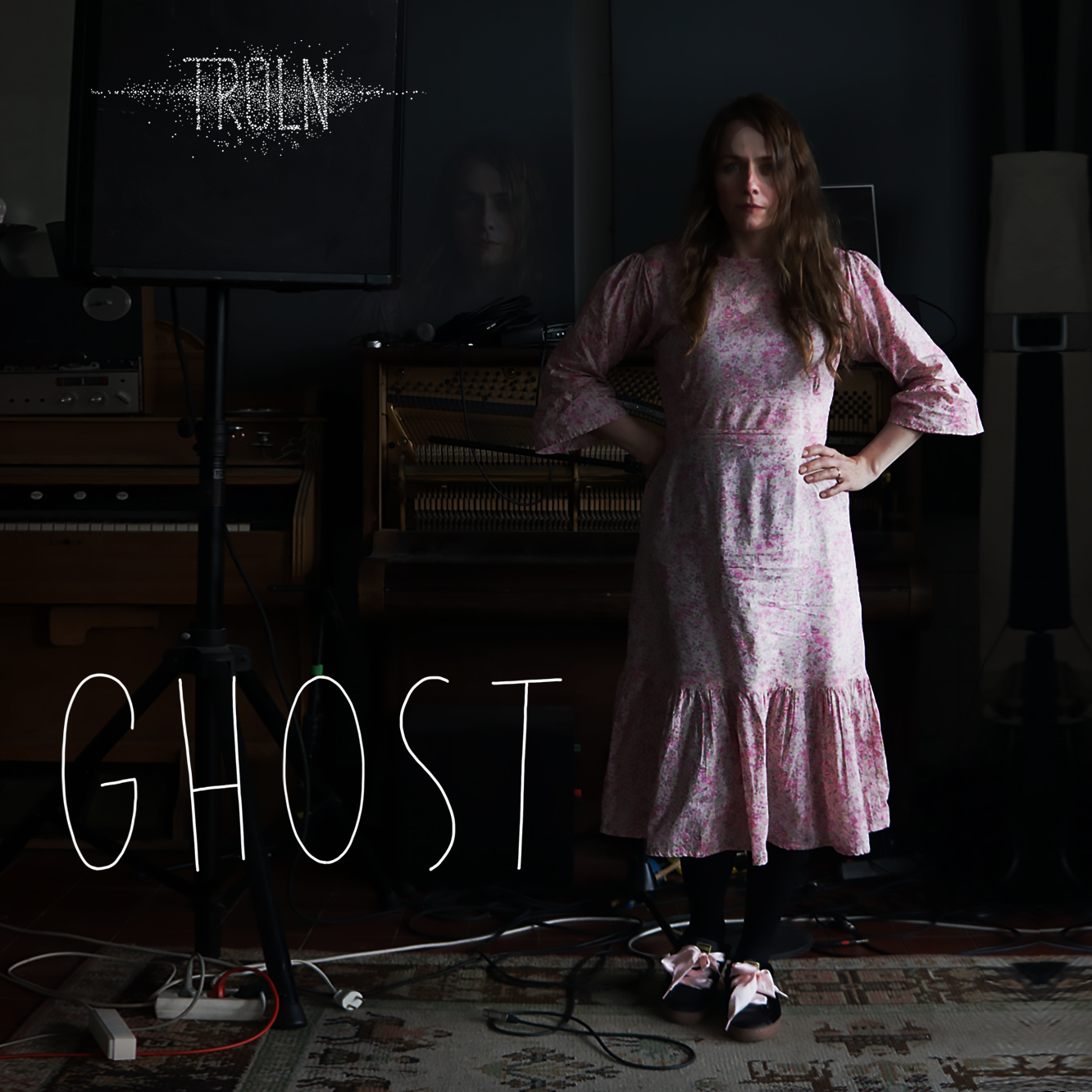 TROLN spiller Neo noir postpunk, psych rock og gothpop, der underbygger teksterne med dystopiske beats og lyse melodilinjer.
Politiken kaldte TROLNs første album "en flot debut med enormt potentiale" og drog paralleler til
The Cure, Cocteau Twins, This Mortal Coil
og
PJ Harvey.
Læs anmeldelsen
TROLN har optrådt på Hotel Cecil, Beta og H15 og festivalen Kun for Forrykte. Medlemmerne er kendt fra nogle stærke konstellationer: Helene Navne har tidligere arbejdet sammen med Nathan Larsson (US) og Spinkel (DK/UK) og har bl.a. optrådt med Thomas Troelsen og Mew; Christian Rønn spiller også i Bleeder og har bla. optrådt med Ikue Mori, Karsten Vogel og Hanne Boel; Henrik Liebgott har spillet med gud og hver mand herhjemme inkl. Alive With Worms, Sort Sol og Mikael Simpsons Sølvstorm; Thomas Olsen har arbejdet sammen med bl.a. Kenneth Thordal og Stalin Staccato; Jan Kromann spiller også med Decorate Decorate, Bug Chaser og Music by Idiots.
TROLN er:
Helene Navne: Vokal
Christian Rønn: Orgel og keys
Henrik Liebgott: Guitar
Thomas Olsen: Trommer
Jan Kromann: Bas
_________________________
Vi takker Statens Kunstfond og Frederiksberg Kommunes musikudvalg for deres støtte.
#frederiksbergcountryclub
#kunstgørenforskel